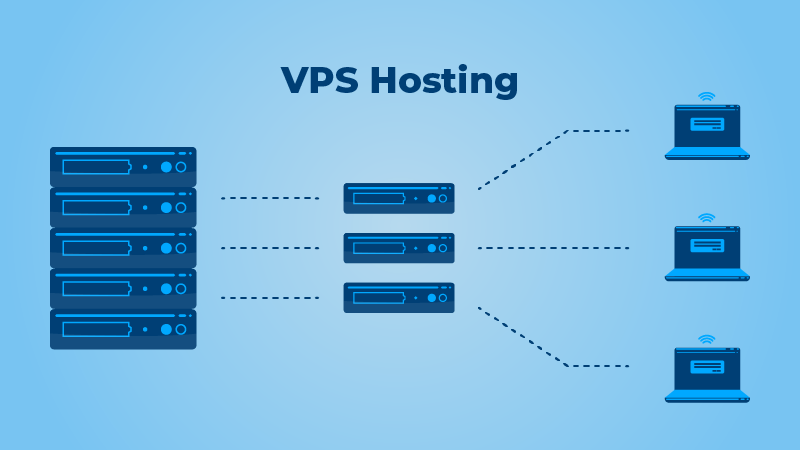 Virtual Private Server hosting (VPS)
Virtual Private Server hosting, aka VPS hosting, is a website hosting environment that allows for resources such as RAM and CPU to be dedicated to your account. This is achieved by virtualizing a Dedicated server and splitting the resources amongst the users on that server. Virtual Private Server (VPS) is hosting that virtually mimics dedicated server environments within a shared server. VPS hosting has become a popular choice because it is generally lower in cost than dedicated hosting but provides better reliability, security, and performance than shared hosting.
How does a VPS Work?
How Does a Virtual Private Server Work? A VPS is basically a server running within a server. One physical server hosts multiple virtual servers, each isolated from the others. ... Each VPS runs its own operating system, independent of the others, creating the illusion that it is actually its own independent server.