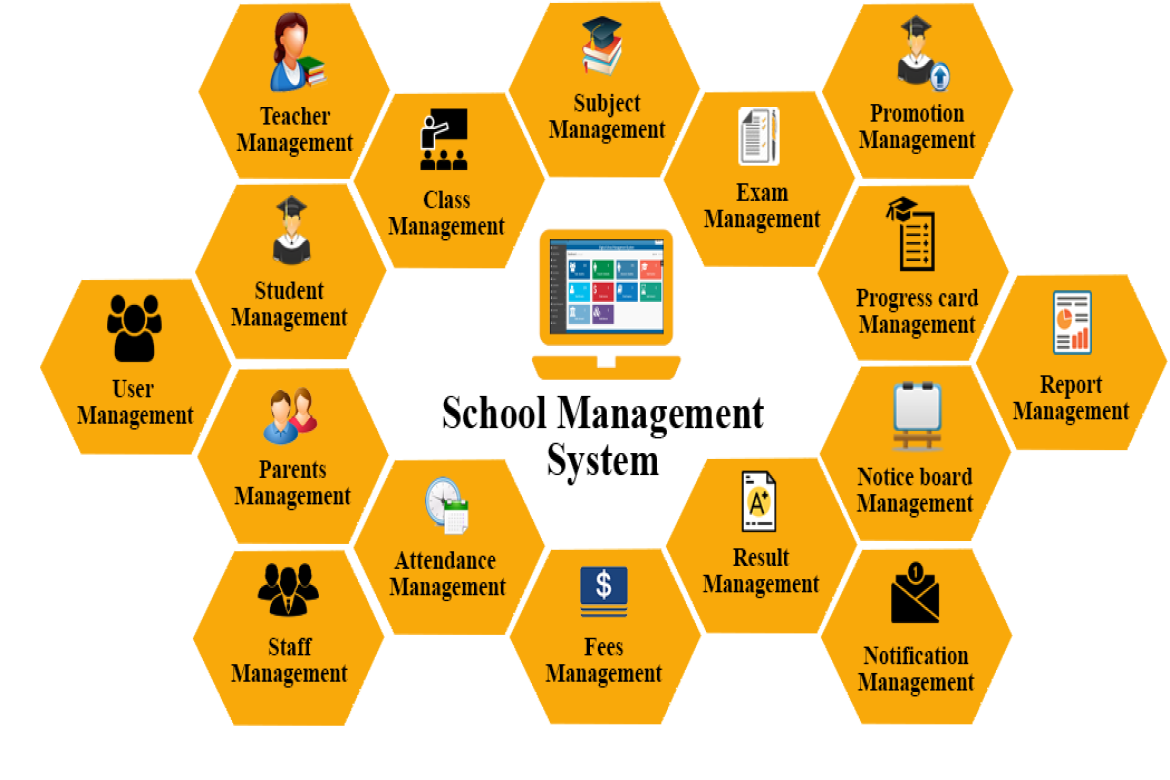 school management
School management is a process of leading the school towards development through not only the optimum use of the human resources, physical sources, principles and concepts that help in achieving all the objectives of the school but also the proper coordination and adjustment among all of them.
School Management System
This system provides pre-defined features for every user that includes students, teachers, parents, as well as admin staff. ... Features like online fees payment, attendance checking, homework details, result updates, and more will help the students and parents to be informed about their school work.