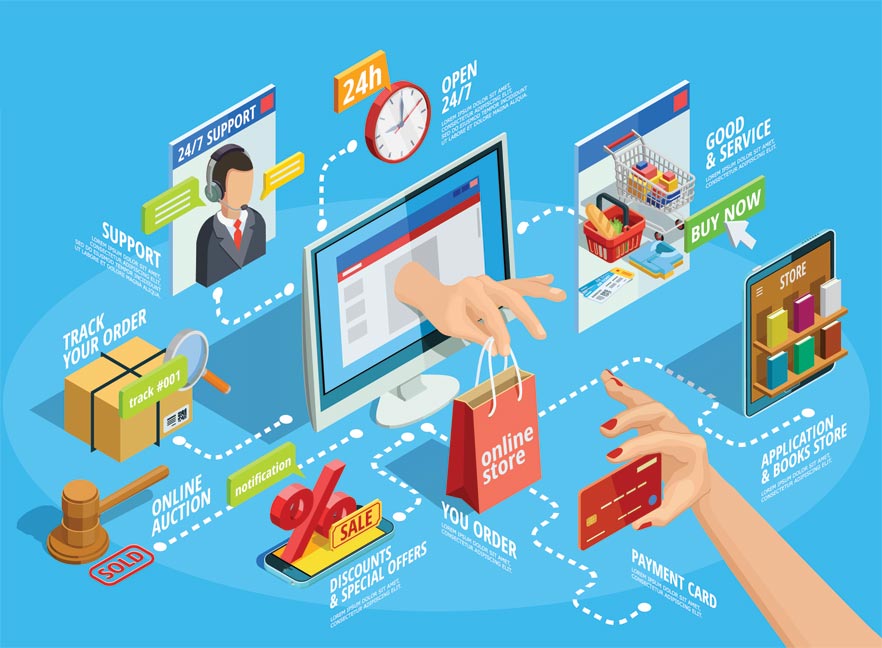 Ecommerce Website?
An eCommerce website is a site that sells products and services through means of the data transfer and funds over the internet.
eCommerce is pretty much like physical retail. We buy and sell. The difference is that eCommerce operates digitally. What you should know is that there are several main points on which the whole eCommerce is based. Here's what I'm talking about.
How to build an ecommerce website?
There are two ways to build ecommerce websites: one is to plan out what you want to see on your website then get a professional website developer to handle the project for you; the other way is to use a free e-commerce website builder. There is no right or wrong way of building an online store. It all depends on your budget and how much time you are willing to spend on this task.
If you do want to go the do-it-yourself route and use a site builder, the first step is to find the best ecommerce website builder for small business. Building your website on your own might sound intimidating, but one of the best innovations the world of programming shared to us is website builders. If you're worried about the look of your site, there are ecommerce website templates you can choose from that would fit your branding.
If you want to dip your toes into the world of ecommerce but you are hesitant about making a huge investment, Strikingly can help you set up your online store for free. Its website ecommerce platform called Simple Store is available even for free accounts. Once you're ready to take the plunge and sell more products, this site builder can help you scale up with even more options on the paid accounts.