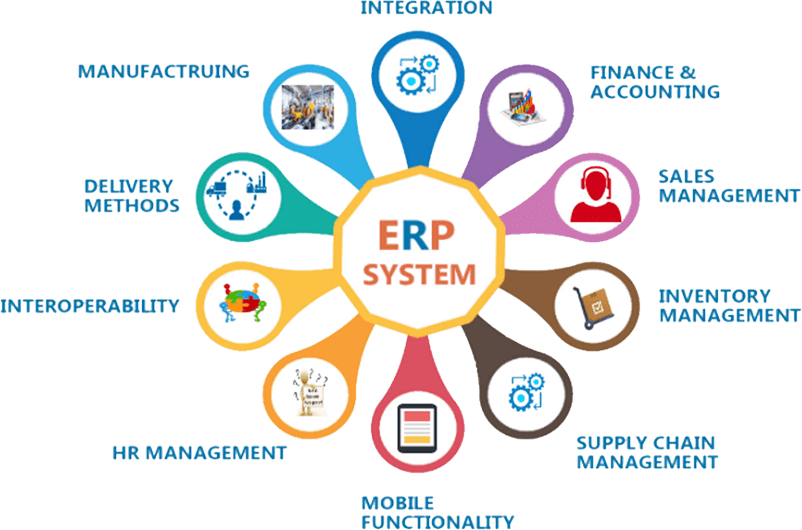 Enterprise Resource Planning (ERP)
Enterprise resource planning (ERP) refers to a type of software that organizations use to manage day-to-day business activities such as accounting, procurement, project management, risk management and compliance, and supply chain operations. A complete ERP suite also includes enterprise performance management, software that helps plan, budget, predict, and report on an organization's financial results.
ERP systems tie together a multitude of business processes and enable the flow of data between them. By collecting an organization's shared transactional data from multiple sources, ERP systems eliminate data duplication and provide data integrity with a single source of truth.
Today, ERP systems are critical for managing thousands of businesses of all sizes and in all industries. To these companies, ERP is as indispensable as the electricity that keeps the lights on.
ERP Fundamentals
ERP systems are designed around a single, defined data structure (schema) that typically has a common database. This helps ensure that the information used across the enterprise is normalized and based on common definitions and user experiences. These core constructs are then interconnected with business processes driven by workflows across business departments (e.g. finance, human resources, engineering, marketing, operations), connecting systems and the people who use them. Simply put, ERP is the vehicle for integrating people, processes, and technologies across a modern enterprise.